新着情報
2021/01/08お知らせ
SDGs Picture Postcard Project
A collaboration with SUMITOMO MITSUI TRUST BANK, LIMITED: "SDGs Picture Postcard Project"
With the aim of promoting the SDGs, students of Ryukoku Junior and Senior High School had their paintings and calligraphy works made into picture postcards under the proposal of SUMITOMO MITSUI TRUST BANK, LIMITED.
Please take a look at their works and the thoughts that went into them.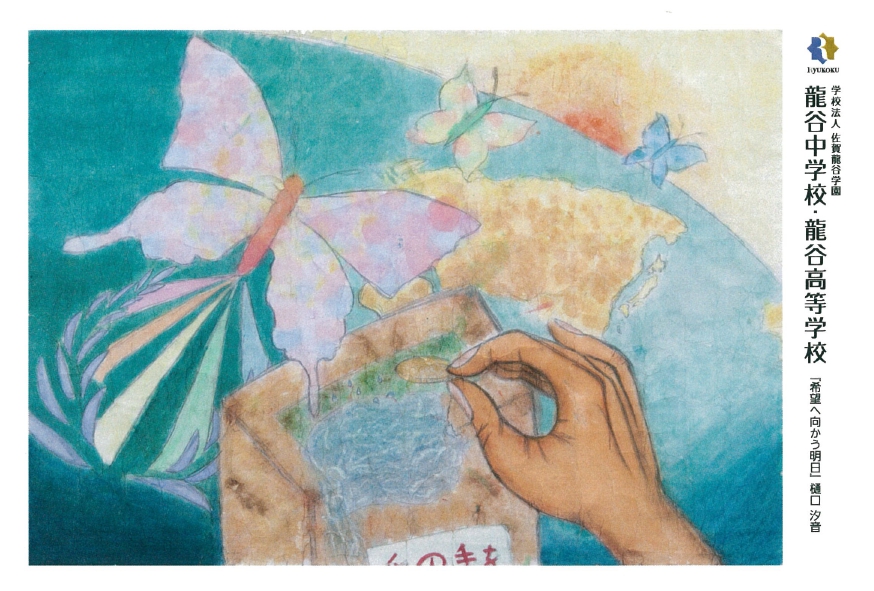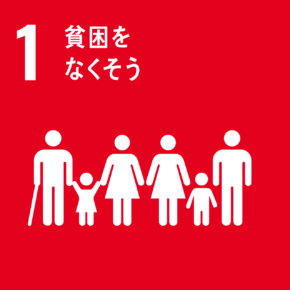 "A Tomorrow Towards Hope"   Higuchi Shion, Ryukoku J.H.S.
 I painted this picture in the hope that as many people as possible can give a hand to those who are suffering from poverty.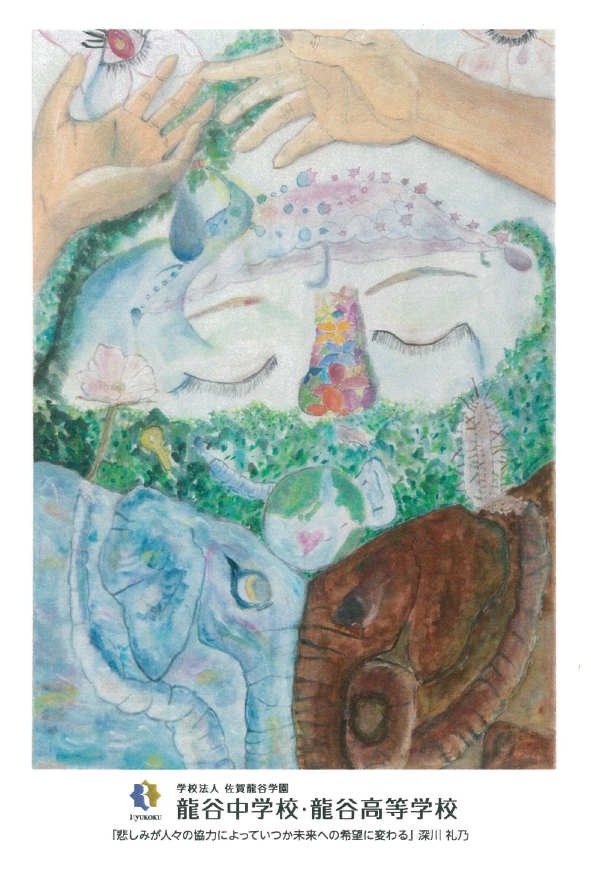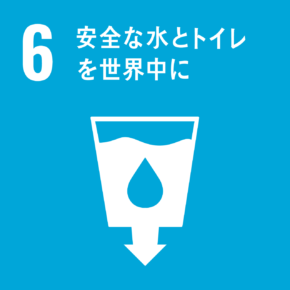 "With the Help of People, We Can See How Sadness Can Be Turned to Hope for The Future"   Fukagawa Reno, Ryukoku H.S.
 I painted this picture in the image of the water cycle and the world's problems in the hope that it would make others happy.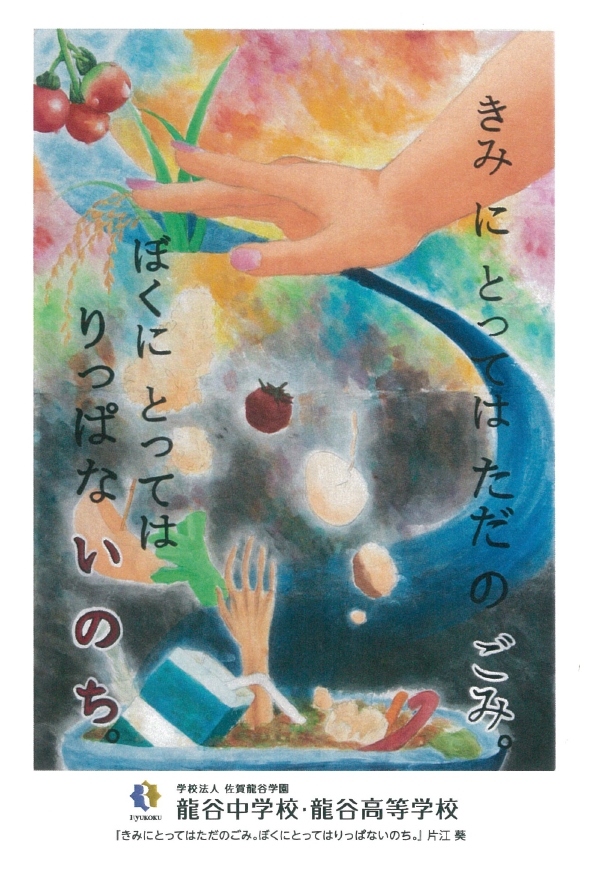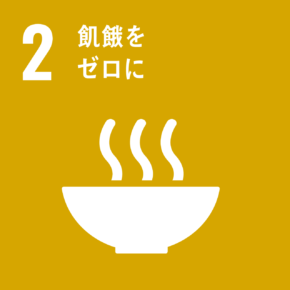 "For You it's Just Garbage, For Me it's Precious Life"   Katae Aoi, Ryukoku H.S.
 I don't think we should so easily dismiss the precious life that we rely on for our own lives.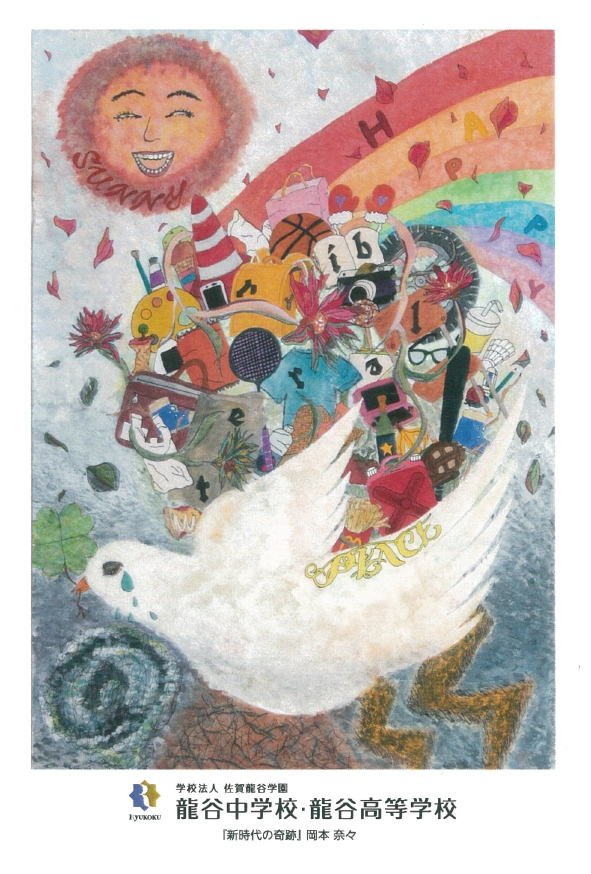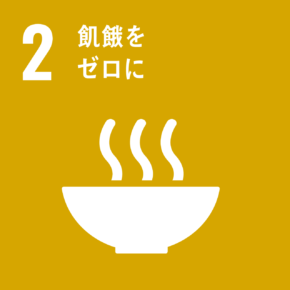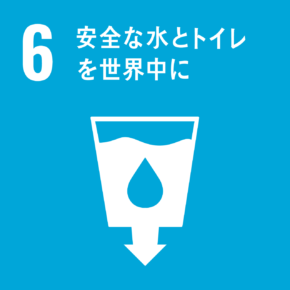 "The Miracle of a New Generation"   Okamoto Nana, Ryukoku H.S.
 By reducing non-essential waste, we can put an end to hunger, prevent water pollution, and reduce the effects of climate change. Therefore, I think that we each and every one of us should look to the future and consider not only our happiness now, but the happiness of our future. I would be happy if you look at this painting, feel the crisis of the Earth and do your part in reducing waste.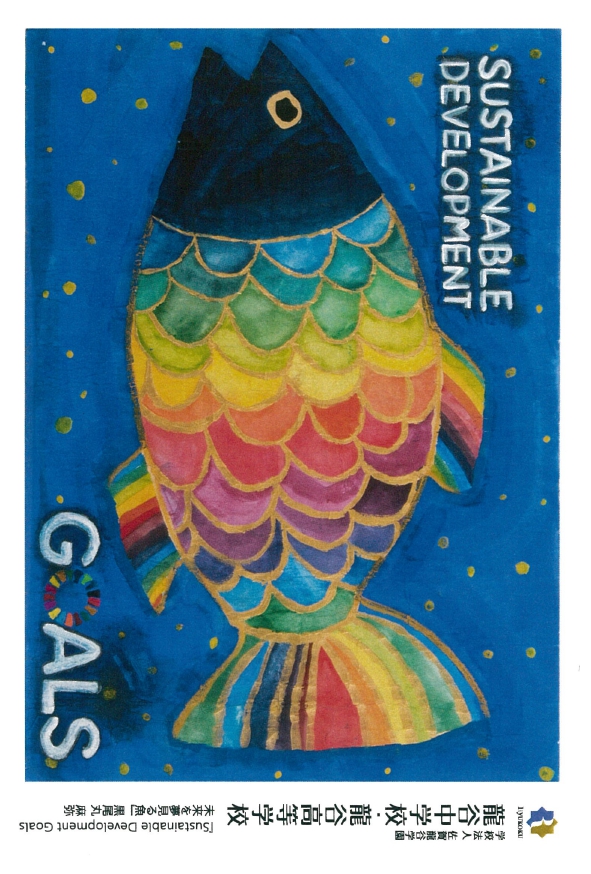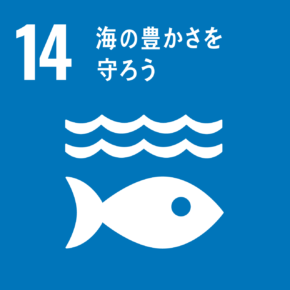 "Sustainable Development Goals – Fish Dreaming of The Future"   Kuroomaru Asami, Ryukoku J.H.S.
 In order to increase the number of beautiful fish in the ocean and preserve the safety of our food, I think we should not throw waste into the rivers and oceans. With this in Sustainable Development Goal in mind, I created 'The Fish of 17 Colors'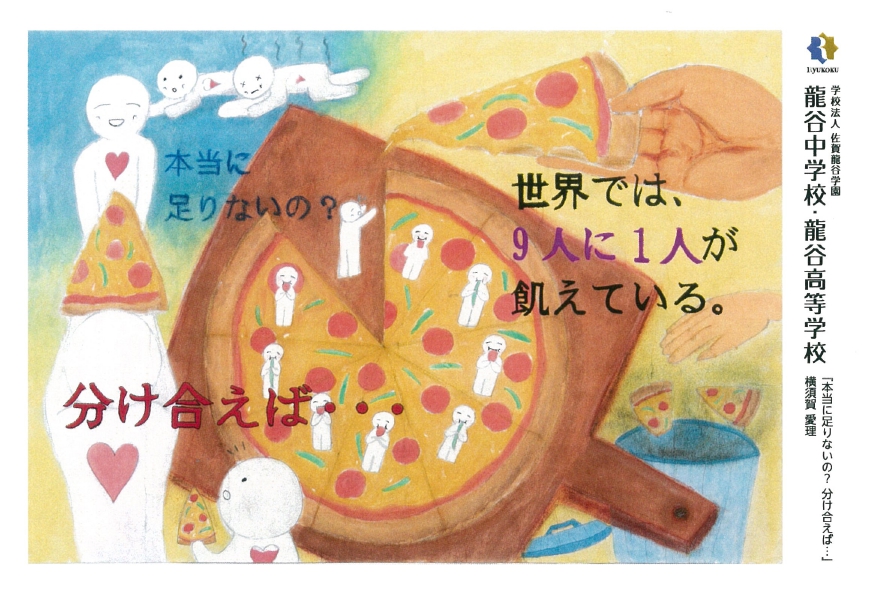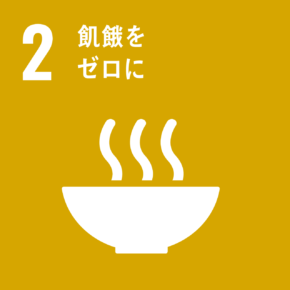 "Is it really not enough? How about sharing…"   Yokosuka Airi, Ryukoku J.H.S.
 I painted this picture in thought of reducing the number of people who waste food and suffer from hunger.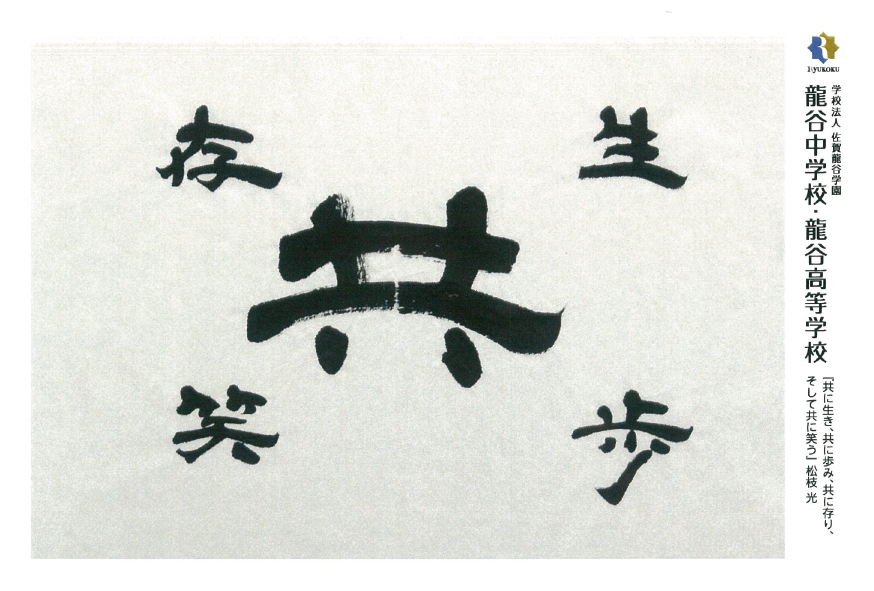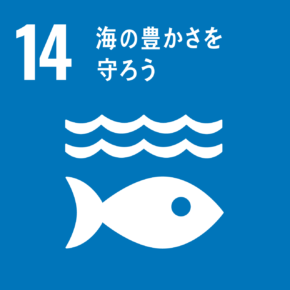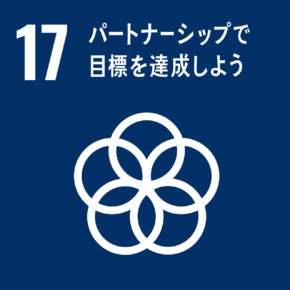 "Living together, walking together, being together, and laughing together."   Matsueda Akari, Ryukoku H.S.
 This painting represents the desire for people and animals to walk together, to laugh, and to live together without leaving anyone behind.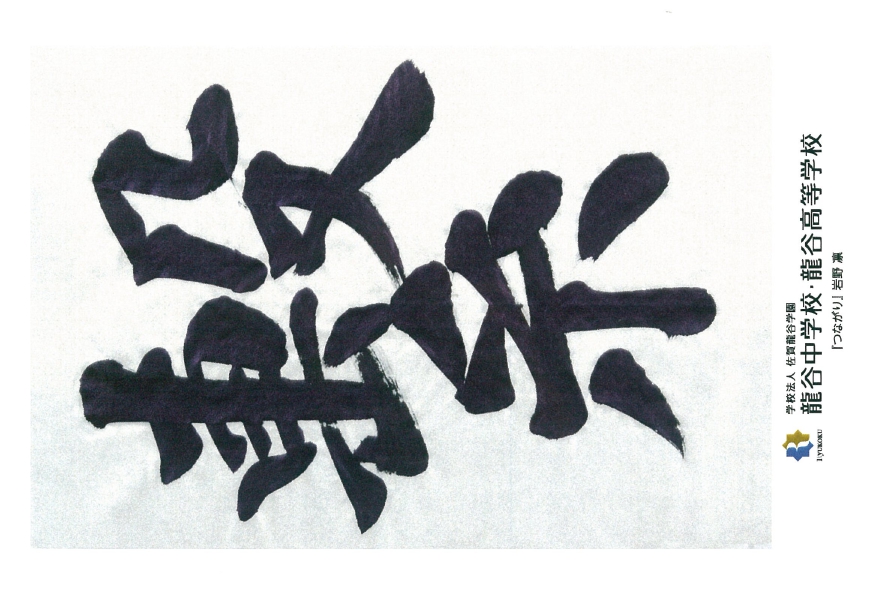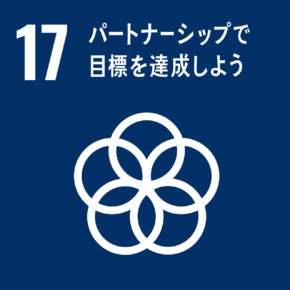 "Connection"   Iwano Rin, Ryukoku J.H.S.
 In order to achieve the SDGs, we need to spread awareness of their existence. I drew this character because I want to cherish the connections with people, especially those in my community.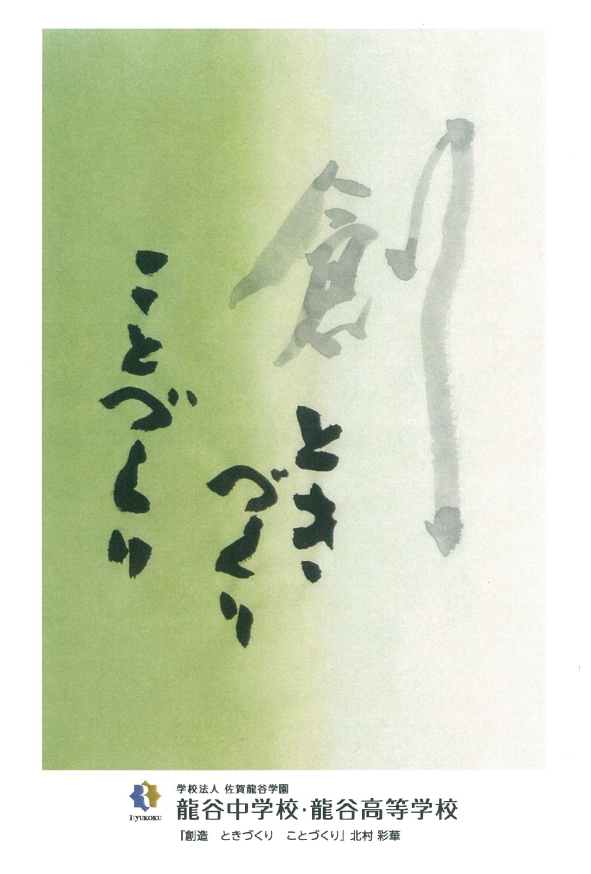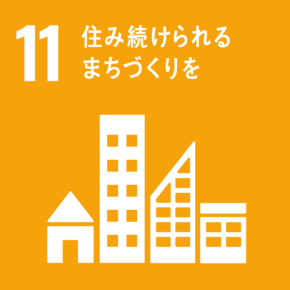 "Creation – Making Time, Making Things"   Kitamura Ayaka, Ryukoku H.S.
 This painting represents the desire to create a moment of brilliance in the present moment, preserve its shape, and become the vitality of the community.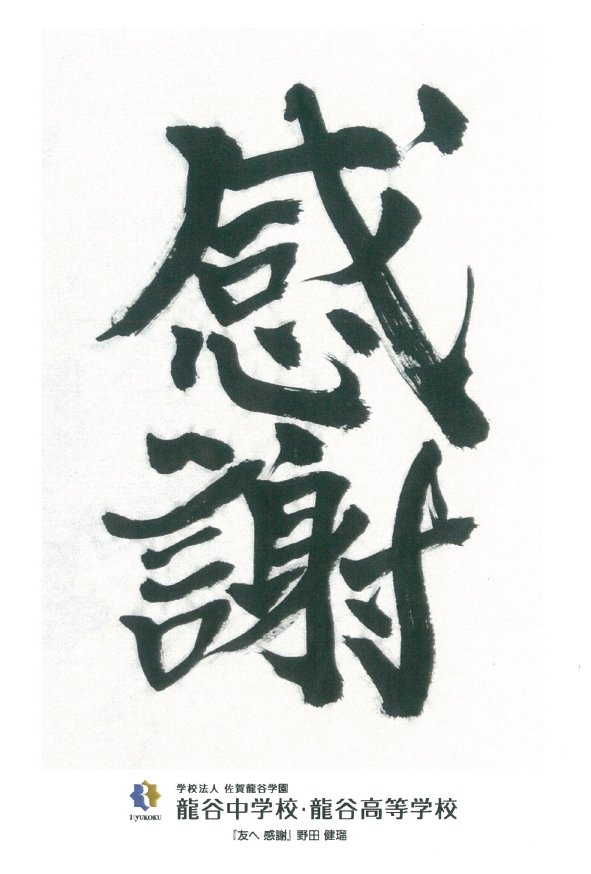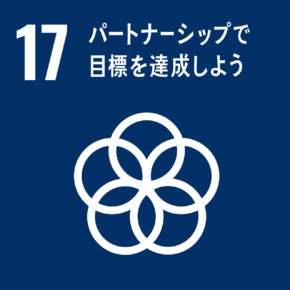 "Thank You, My Friends"   Noda Takeru, Ryukoku J.H.S.
 I would like to thank all the friends who have been so close to me, for all the care and attention they have given me, as well as the people who have helped me.